LEADING THE ORGANIC REVOLUTION IN THE COUNTRY
Terra Greens Organic is an all-natural, organic food company based in Hyderabad, India. Conceptualised on the lines of purity, quality and trust. We are certified by local and global authorities for proving our credibility in high quality organic products.
BEGAN WHOLESALE & PRIVATE LABELLING
ENTERED NATIONAL SUPERMARKETS CHAINS
25+
Years
of Farming Expertise
2012
Terra Greens
Organic was
founded
12,000 Farmers
In Our
Growing Network
100+ Products
Under
Terra Greens
Organic
127 Acres
Company
Owned Farms
300 Stores
Stocking
Terra Greens
Products
State & 30 Cities
A Growing Presence
Across India
FARMERS - THE HEART OF TERRA GREENS ORGANICS
At Terra Greens, we look forward to building a mutually beneficial community of farmers who take pride in creating healthy and nutritious food for the nation. With 12,000 farmers, across 5 states, trained for organic farming, Terra Greens boasts of the largest organic farming network in the country.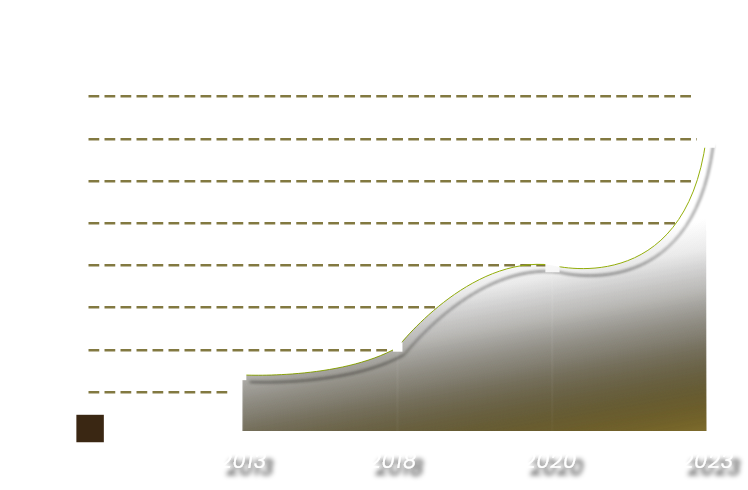 THE ORIGIN OF TERRA GREENS ORGANIC
Led by two women entrepreneurs' zeal to promote a healthy lifestyle along with a passion for conserving the environment, the seed bore fruit which now stands as the company, Terra Greens Organic.
BEGAN WHOLESALE & PRIVATE LABELLING
ENTERED NATIONAL SUPERMARKETS CHAINS
FOUNDED

ENTERED SUPERMARKETS

2,500 FARMER TIE-UPS

BEGAN WHOLESALE & PRIVATE LABELLING

8,500 FARMER TIE-UPS


300 Farmer Tie-Ups

ENTERED NATIONAL SUPERMARKETS CHAINS

4,000 Farmer Tie-Ups

Ventured Into Exporting

12,000+ Farmer Tie-Ups