SNACKS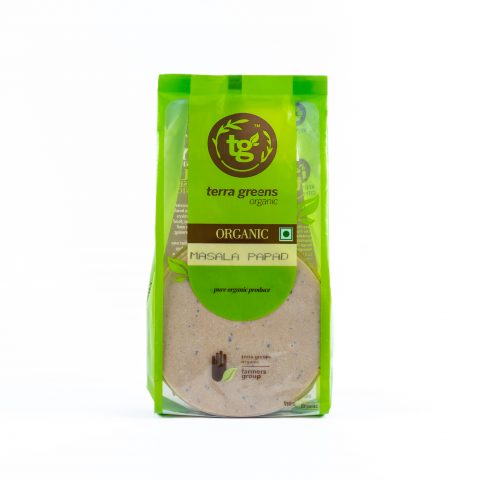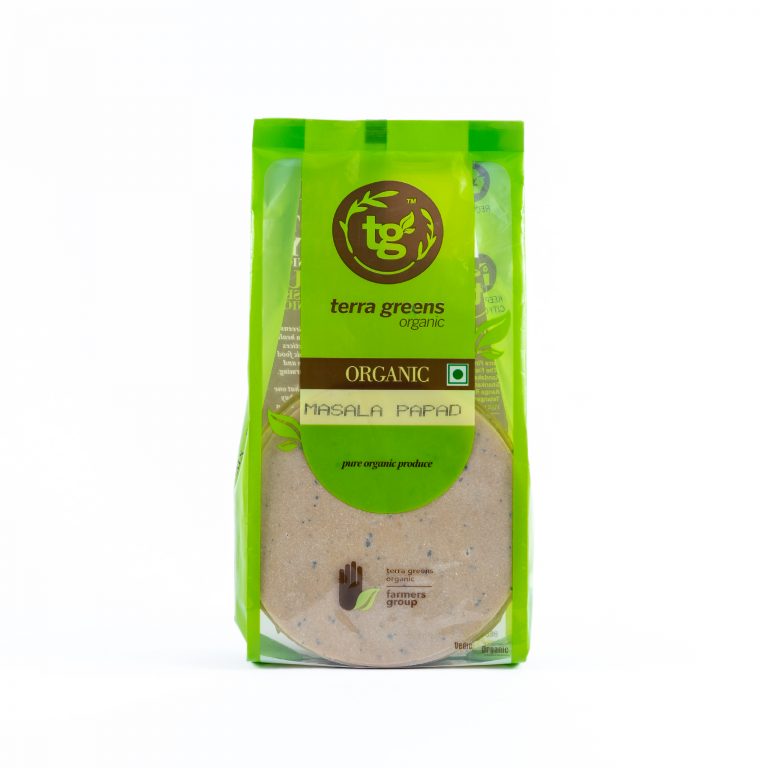 Masala Papad
Light and easy to digest, Masala Papad gives you a nice kick of spices that are surprisingly beneficial for your health. They are low-calorie, Gluten-free, high in Fibre and high in Protein, making it a healthy snack to munch on at any time of the day.
GLUTEN-FREE
RICH IN PROTEIN
GREAT SOURCE OF DIETARY FIBRE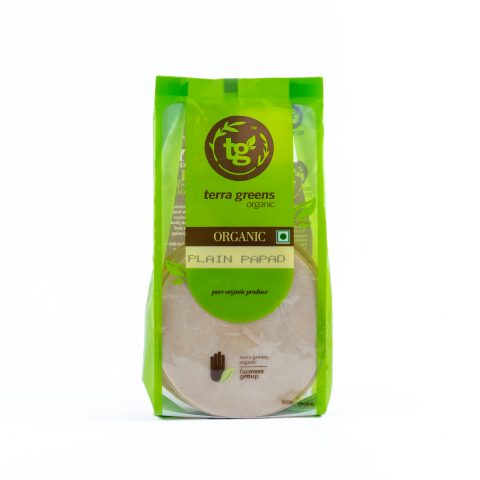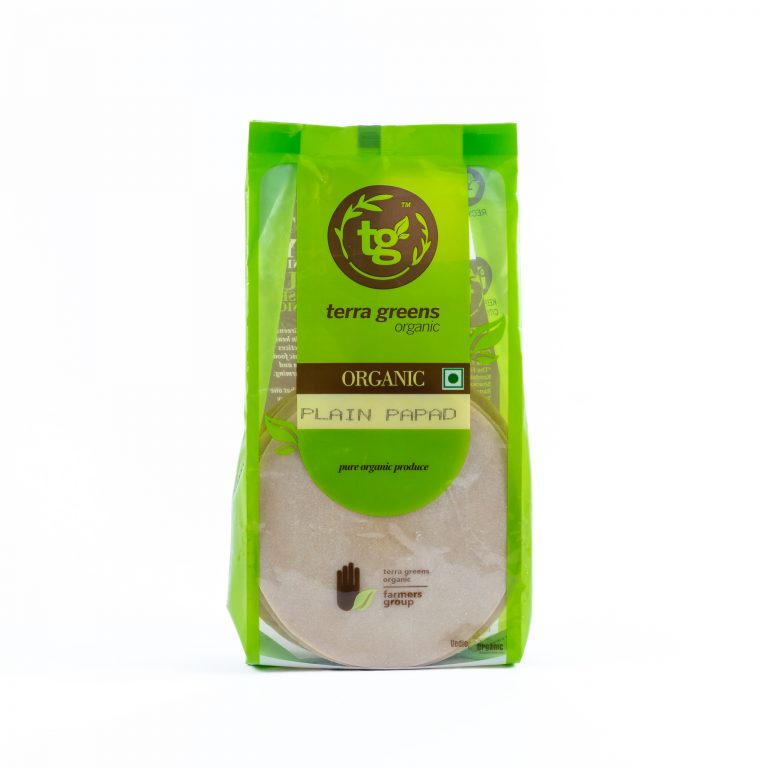 Plain Papad
Crunchy and easy to cook, Terra Greens Organic's Plain Papad is eaten as an appetiser or as an accompaniment to Rice and Dal. They're a great digestive that absorbs fatty material. Once roasted, they can be eaten whole or crushed and mixed in Rice.
GLUTEN-FREE
RICH IN PROTEIN
GREAT SOURCE OF DIETARY FIBRE